To add the weather to your Notion page, simply design your weather widget, copy its code, and then paste that inside an Embed block within Notion.
For the fully-detailed way to embed TheWeather in Notion, keep reading this post. We're now going to go deeper into the guide.
1. Design the widget and copy its code
The first step in adding TheWeater's widget to your Notion page is... Designing it, yay! This is actually the most fun part of the tutorial.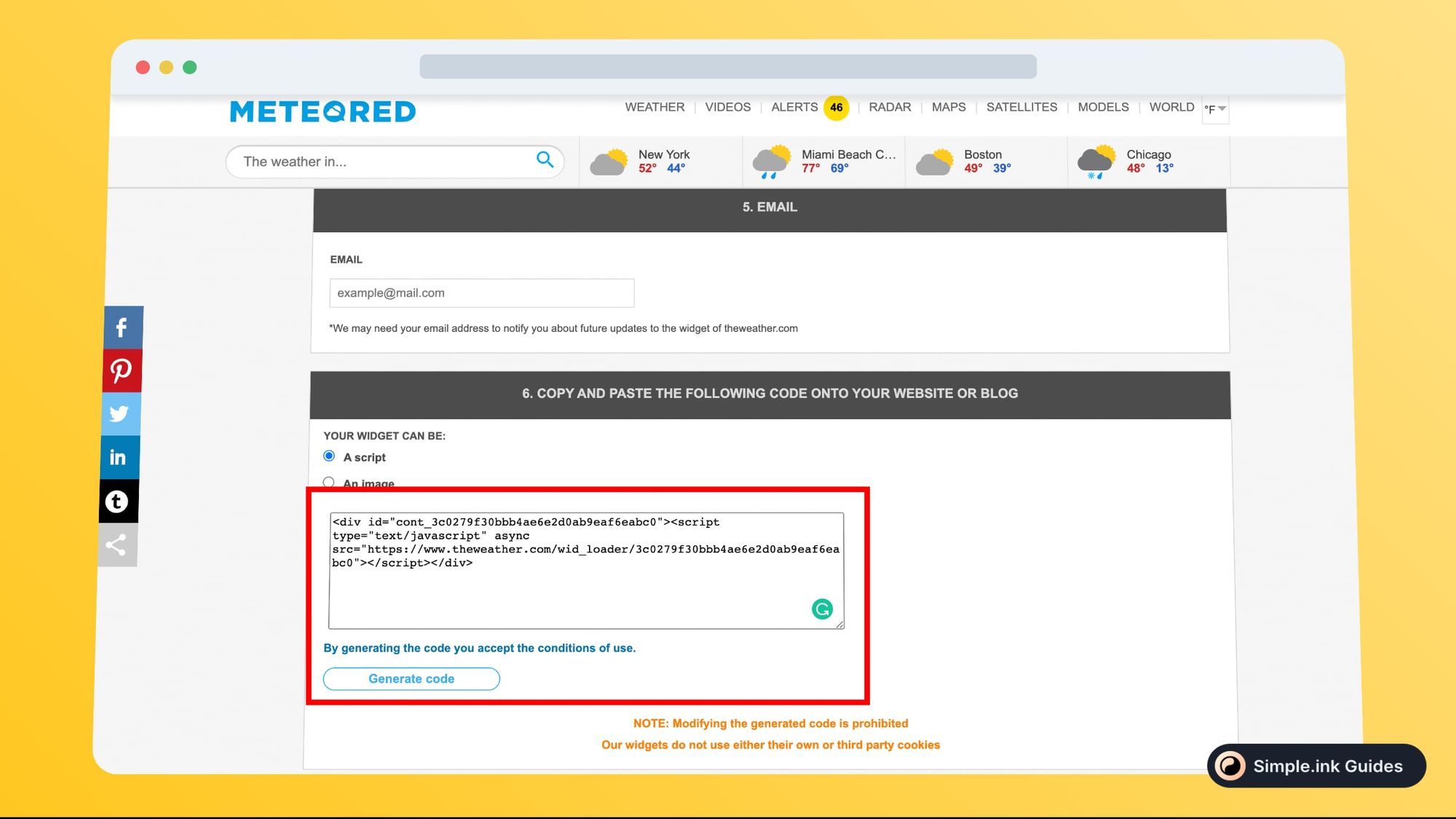 Once you're done with designing the widget, you'll have to copy its code. To do so, follow these steps:
Scroll at the bottom side of the page
Add your email address (TheWeather requires it to keep you updated, though you can unsubscribe later)
Click "Generate code"
Copy the whole code
The fourth point is actually the most important one, as you make sure to copy the whole code out of that box.
2. Create an Embed block
Onto the second step of this tutorial, you now have to make an Embed block in Notion. To create one of these, simply type "/embed" and hit click the "Embed" block.
3. Add the weather to your Notion page
Lastly, you have to add the code that was previously copied into that Embed block.
Paste the code inside the block, hit the "Embed link" button, and then wait a few seconds for the Embed to load.
Then, wait a few seconds for TheWeather's widget to load, and that's it!
Does Notion have a weather widget?
No, but you can add an external widget. Simply copy the HTML code of a weather widget from over the internet and paste it inside Notion's Embed block. That's all you have to do!
Looking to embed the current weather inside your Notion pages? If so, then TheWeater.com is your best friend in this situation.

Within this post, we are going to tell you how to integrate TheWeater.com within your Notion pages. Don't worry, the process is extremely simple, and it won't take longer than 5 minutes.