To embed a Coinbase widget in Notion, you just have to copy the URL of the ticker page and paste it in Notion so as to embed it. That's pretty much it!
Hey, if you're not sure how to do that, follow us - we're now going to teach you how to do that step-by-step!
1. Copy the link of the ticker
The first step of this tutorial is simply going to the widget.Coinbase.com website and copying the URL of the website, or you can just copy the highlighted link in this paragraph.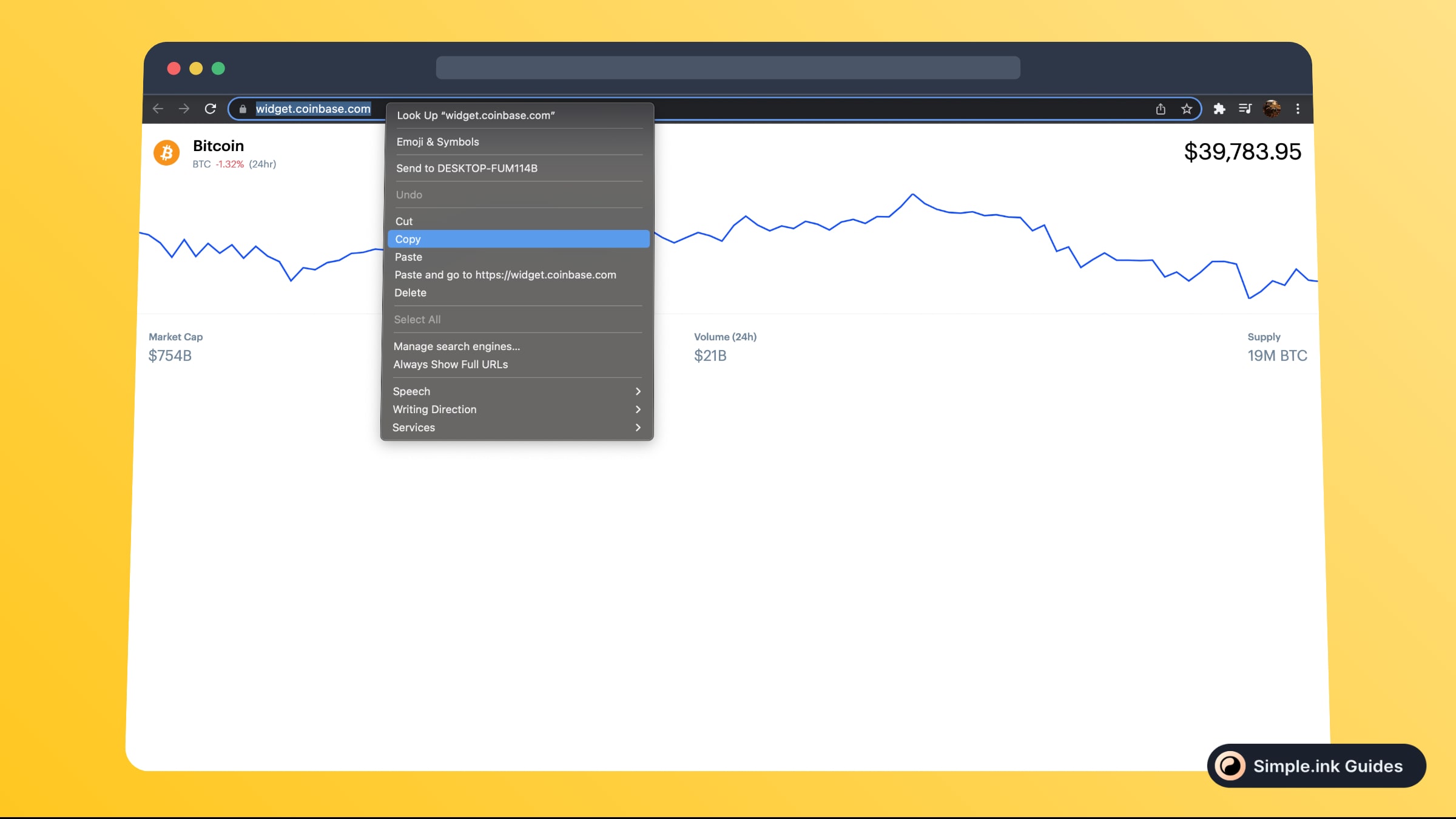 If you chose to go to the website, make sure to fully copy the URL on the search bar of your tab.
2. Paste Coinbase's URL in Notion
For the second and also the last step of adding Coinbase in Notion, you simply have to go to the Notion page where you want to embed the Coinbase price ticker. Then, simply paste the link on that page.
You'll notice how Notion asks you what do you want to do with that link, as you're given 3 options:
Dismiss
Create bookmark
Create embed
For your Coinbase ticker to work, you simply want to select the "Create embed" button. Then, the ticker's preview will work, and it'll look just like this:
Pretty minimalistic! Oh, hey, did you notice? This was actually the whole tutorial on how to add Coinbase in Notion. So easy, wasn't it
Crypto enjoyers may definitely know about Coinbase.com by now, and if you're here, there's a high chance that you're aware of Notion.so as well.
In fact, if you're looking to learn how to add Coinbase tickers in Notion, let us tell you that you're in the right place.
Adding a Coinbase ticker widget in Notion is really easy, and the whole process shouldn't take longer than 5 minutes.