All you have to do to add a timer in Notion is just copy the URL of the timer's website and paste it in Notion, and then hit the "Create embed" button.
For the full way on how to embed WatchIsUp timer widgets in Notion, continue reading this tutorial, as we'll go deeper into it right now.
1. Get the URL of your WatchIsUp timer
You first need to go to WatchIsUp's website and start customising your timer widget.
Once you're done designing the timer that you'll want to add in Notion, simply click the "START THE COUNTDOWN" button.
After that, wait no longer than 10 seconds and you should see a new screen where you can copy the URL (link) of the timer.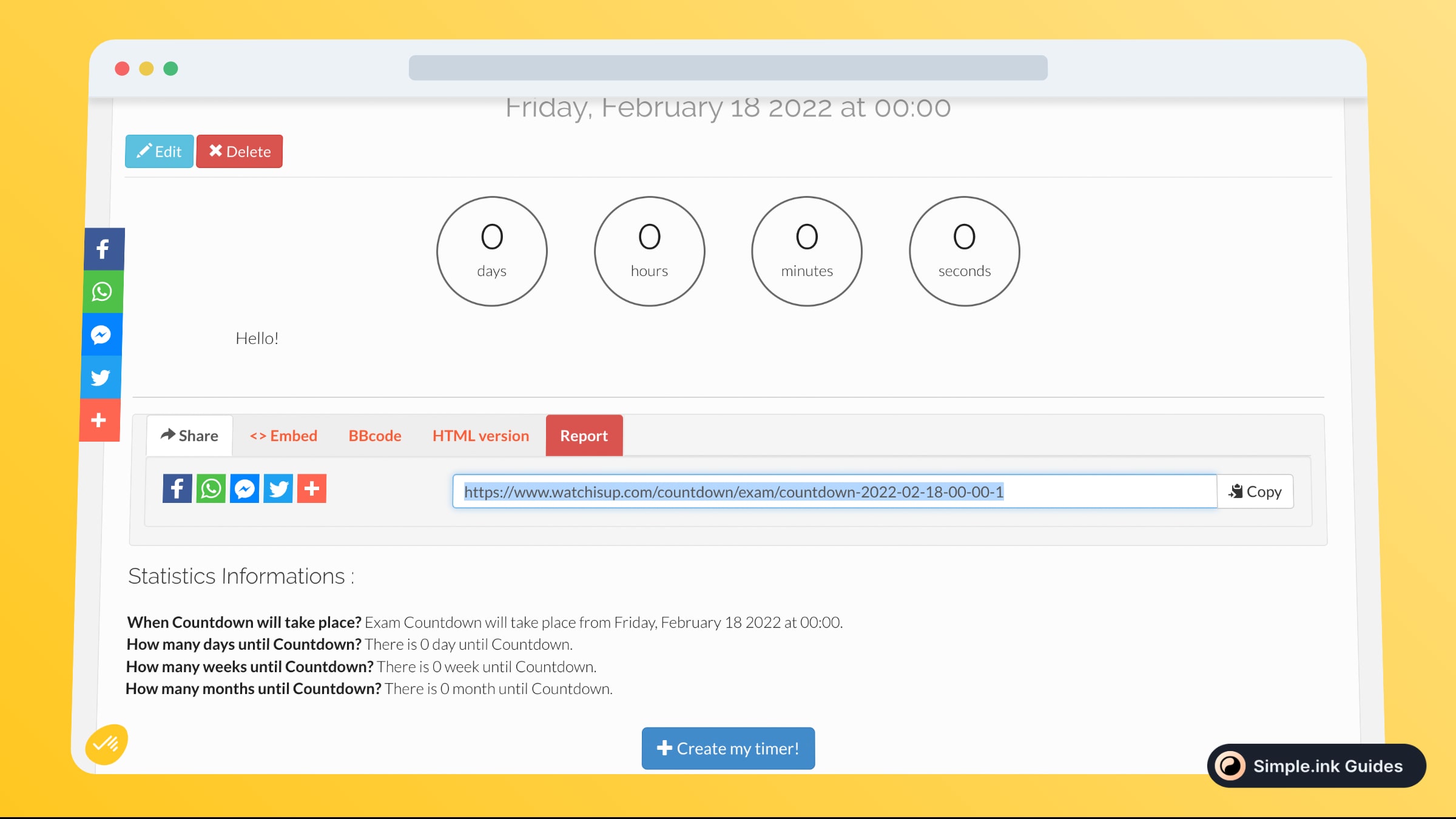 Make sure to copy all of that!
2. Paste the link in Notion
Now you have to go to the Notion page where you want to embed the WatchIsUp timer widget, and all you need to do is paste the link.
Upon pasting the link, there will be 3 options:
Dismiss
Create bookmark
Create embed
After that, you want to select the "Create embed" button so as to fully load the timer. Then, you should see the working preview of the timer, just like this:
That was the whole process. Not so hard, right?
If you want to add a countdown or a timer within your Notion pages, let us tell you that you're in the right place. In this tutorial, we're going to teach you how to add WatchIsUp.com in Notion.


WatchisUp is a really useful and customisable timer widget that you can easily embed in all of your Notion pages or Notion websites, and embedding this widget is really easy.