To add StudyWithme's Pomodoro Timer in Notion, you just have to copy the URL of the timer's website and paste it in Notion so as to embed it. That's right about it!
For the detailed way on how to do that, make sure to continue reading this post. We're now going to go deeper into adding this aesthetic timer in Notion.
1. Copy StudyWithme timer's URL
First of all, you need to go to this website, where you can find the full-page timer that can be added in Notion.
Within that page, make sure to copy the URL. That is the link in the search bar, highlighted in the image above).
2. Paste the timer's URL in Notion
Now's the time when you have to go to your favourite Notion page, and there you simply have to paste the link of the aesthetic Pomodoro timer.
Just like that, you should see 3 options after pasting the link:
Dismiss
Create bookmark
Create embed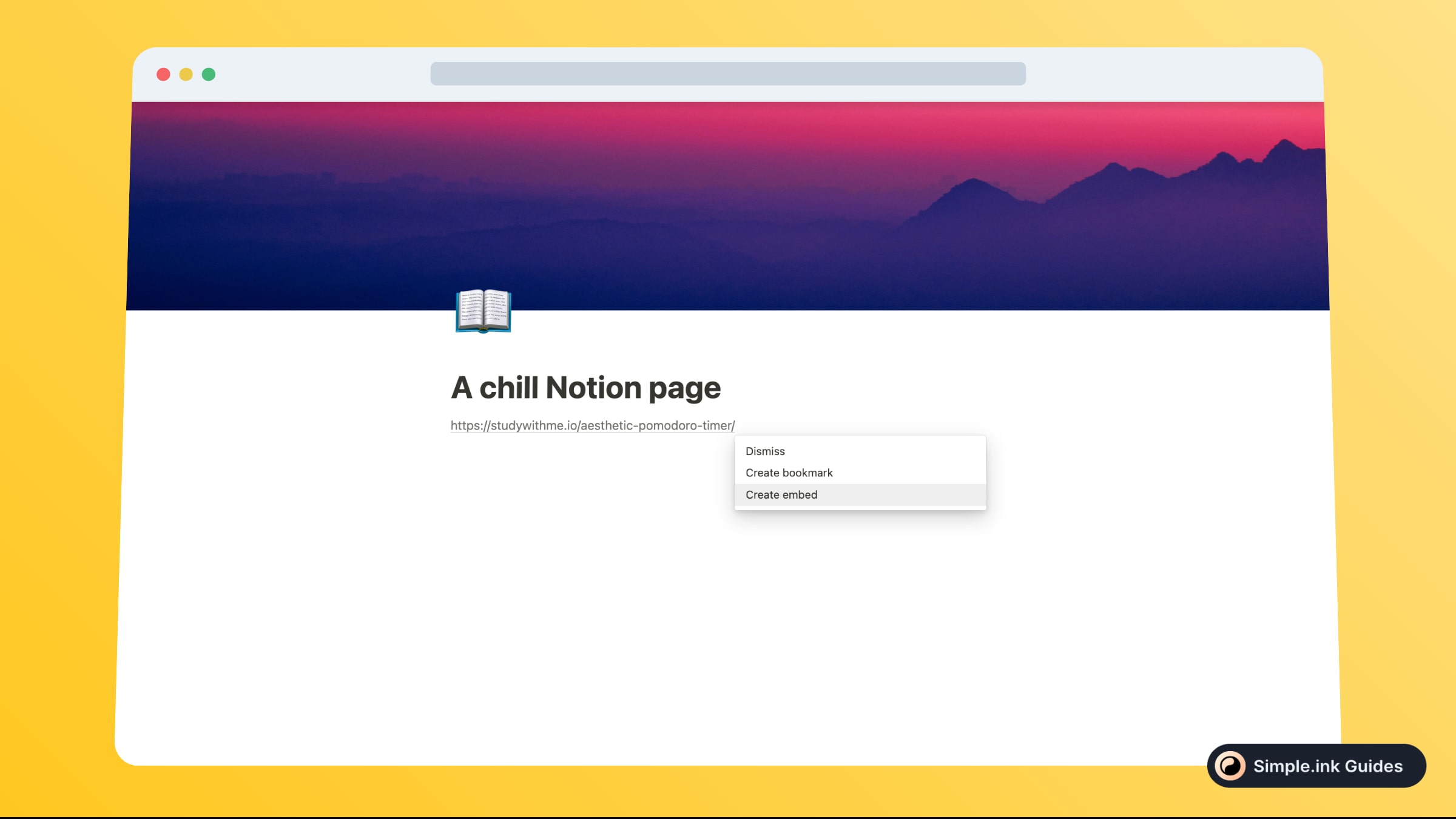 Since what we want to do is to add an aesthetic timer widget in Notion, we obviously want to pick the third option.
After clicking the "Create embed" button, you should wait a couple of seconds for the embed to load. Then, you should be able to see the preview a little something like this:
That looks so good, doesn't it! The best part? It wasn't even hard adding this cool timer in Notion
If you like to make your Notion.so pages aesthetic and you want to add a well-designed lo-fi-looking timer, you should definitely look into StudyWithMe's Pomodoro Timer.

At the same time, this timer is one of the best choices for when you need to study - obvious even in the title, right?

This is basically an aesthetic timer widget that can be embedded in your Notion pages with ease. Let us show you the way!